Information Systems
2019 Taney County Plat Book
About GIS
GIS Day
GIS Home
GIS Programs
Map Downloads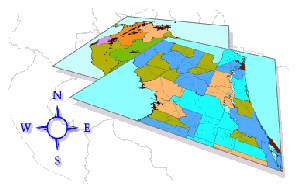 Taney County began its GIS data creation in 1999 through a cooperative agreement with the City of Branson. Since that time, our GIS has evolved into an Enterprise level GIS used by several Taney County Departments.


---
Assessor- Utilizes GIS in development of Tax Parcel Maps and splits. Appraisers use GIS to map new and changed improvements to properties.

Planning and Zoning - Utilizes GIS in tracking permit applications and violations, as well as to better inform Planning Board Members of locations and concepts of property changes.

County Clerk – Utilizes GIS in maintenance of the county's digital precinct mapping, and to assist voters with locations of polling places.

911 Administration – Utilizes GIS to enhance accuracy of their response maps. All new addresses in Taney County are GPSed and entered into our 911 database for accuracy.

Road and Bridge - Utilizes GIS to plan and implement road changes and maintenance. Contact lists and notification letters are created using Taney County's GIS data.

Collector – Utilizes GIS to display tax sale properties at the annual tax sale held in August each year.

Sheriff – Utilizes GIS to aid in displaying crime scene and evidence locations. Also used to track offender locations.

Prosecuting Attorney – Utilizes GIS to create maps to aid in their prosecution efforts.

Taney County's GIS Department is aiding our citizens by creating many layers of data available for public use, such as cemetery locations, road centerline files, historical sites, water test sites, commercial wastewater treatment plants, and so on. As new needs are determined, new layers are added and made available.

Our mission is accomplished in a spirit of partnership and cooperation with all Taney County Offices and Cities, as well as our local and statewide GIS community.